Drones in Construction – Aerial Imaging




Vienna, Virginia – The utilization of drones can play a vital role on construction management services projects by helping to prevent conflicts and reduce rework through faster, safer data and image capture on construction sites. Quintessential Construction Managers & Consultants, LLC is currently finalizing solutions that will enable our team, which includes Mid-Atlantic Drones, to provide a number of offerings that can be tailored to a Client's specific site and data capture needs.

Aerial imaging via drone can help spot conflicts early, allowing a more cost-effective solution to issue resolution. Drones can assist in providing timely data, ensuring that contract documents and project CPM schedules remain in sync throughout the life of the project. Drones can also speed data exchange and increase site visibility through rapid imaging and bring the site to you.

Data can also be exported as stand-alone features (such as images, maps and reports) or be imported into BIM, CAD and other software.

Our team will utilize experienced drone pilots who have logged more than 2,000 hours combined on over 600 missions.

Mike Sobola and Luisa Winters of Mid-Atlantic Drones have been flying drones in the Washington, DC Region since 2012. They specialize in aerial data gathering for construction and aerial cinematography and have each logged more than 1,000 hours flying drones with more than half of those on construction sites.

Our team will methodically plan and secure all permits, airspace authorizations and flight permissions, so you don't have to. We are specialists in the DC "Flight Restricted Zone" with more than 75 missions here to date.

Mike and Luisa are also Private Pilots and can be found flying small aircraft all over the East Coast of the United States.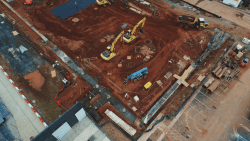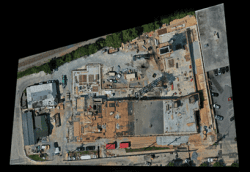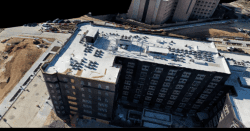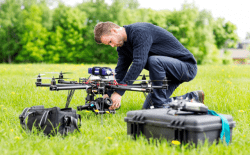 Blueprint Overlay: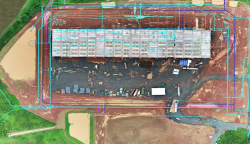 Our reach can cover the Mid-Atlantic and beyond including DC, Maryland, Virginia, West Virginia, Pennsylvania, New York, New Jersey, Delaware, and Florida at present. However, our team have connections with associates in Dallas, Los Angeles and Las Vegas. We are however open to discussions regarding other locations.
As part of every mission our team provides:
All necessary equipment associated with flying the drone, including a drone with gimbal-stabilized RGB camera (thermal camera on thermal missions), controller, screen, filters, batteries, chargers and recording media;
All flight personnel including an FAA-Certificated Part 107 Pilot and necessary crew members;
Insurance specific to each site and mission;
Pre-production planning;
All FAA/ATC airspace permissions necessary for the mission location;
Notifying and coordinating with TSA and National Capitol Region Communication Center (NCRCC) when required;
Scouting the flight operations area and noting any possible safety and flight hazards;
Flying the UAV (drone) over the site to capture the images and data as outlined in the mission contract;
Final data and image delivery within 72 hours of mission completion.
Our aerial imaging missions are planned with the following in mind:
Safety (first and foremost)
Efficiency
Collaboration
Workflow
Results
About Quintessential LLC
Quintessential Construction Managers & Consultants, LLC is a multi-disciplined, innovative, solutions-driven consulting firm, dedicated to providing competitively priced services to its Clients. Our diverse team of experts specializes in innovative solutions in direct response to our clients' needs. Established in 2006, the firm is currently positioned to provide its construction / project management knowledge and experience, which will sustain the firm's continued growth well into the future.
About Mid-Atlantic Drones
Mid-Atlantic Drones, whom has been flying drones in the Washington DC Region since 2012, is the area's premiere drone services provider for aerial photography and video. We specialize in construction, cinematic drone footage, real estate marketing, aerial photo and video for inspection, agriculture and much more. Our aerial drone services include not just photo and video, but thermal and NDVI as well. We take pride in our work and will ensure you are satisfied with our work. We specialize in flying in restricted areas like the Washington DC restricted zone. We've been flying for a long time – both drones and airplanes. Our love of aviation shows up in our planning, safety mindset and mission success techniques. When not flying drones, we can be found in the air flying our airplanes.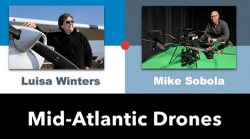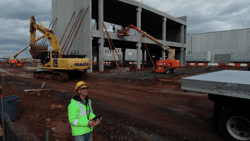 Sample Links
Social Media Promo: https://youtu.be/_Lxi6Aatv-c
3D modeling: https://youtu.be/MIpGDtGcBag
Volume Calcs: https://bit.ly/VolumeExample
2D Ortho: https://bit.ly/2D_Ortho_Example
Thermal: https://bit.ly/Thermal_Report
Contour: https://bit.ly/ContourExample
Emmy-Winning Piece for MPT: https://vimeo.com/481854417